Today is a monumental day in my blogging life. For the first time ever, I will be solely discussing future events about my/our (Glowworm/Kristin) life. Up until now it has always been about past events; mainly the events surrounding a given day on the PCT. You may, however, be wondering what on earth is going to happen next. And I can't blame you, because there are so many questions surrounding Kristin and I's future. Side Note: Since this is not a PCT post, Glowworm will be referred to here as Kristin. If anything, it's so I don't confuse myself, which is a carefully crafted skill of mine. In fact, I am a three time World Champion in Self Confusion (2009, 2013, 2016). Also of note, now that I am moving to Canada, I can now compete in Self Confusion in the Commonwealth Games. Long live the incredibly old hag with the crown and stuff!
So let's start there, the Canada thing. If you only briefly skimmed my blogs this past year while drinking your morning coffee and all the while keeping an incredibly close eye on prices of birthday cake commodities in Malaysia, then you may have missed the glaringly important fact that I am not Canadian (if you are not Canadian) or that Kristin is not an American (if you are not American). If you are neither Canadian nor American you probably assumed that we were both American (poor Canadians, always being lumped with us dingbats here in the States). So anyway, that little nugget of information is rather important because it makes a simple thing like, you know, getting married that happens in every country every day incredibly fucking complicated. Like, INSANELY FUCKING COMPLICATED. I basically deserve an honorary degree in immigration law once this is all said and done. Preferably from Harvard or from pretty much any school not based in the state of Kentucky (sorry, Lindsey Wilson, but no one has heard of you).
Okay, so here's the gist of the happy things we get to do along with planning a wedding. You ready? Alright. Waaaayyyy back when we first started dating (so like a few months ago) I knew that the whole not-living-in-the-same-country thing would eventually have to be addressed. From the beginning I was just not going to let that become a point of contention for us, so I made the decision that I was going to immigrate to Canada. I didn't even think twice about it. There's no major political statement being made or dissention about my home town, it was simply because one of us would eventually have to make that decision. Now, I am not complaining about moving to Canada by any means. I like winter weather, well, when there's snow and you can actually use winter to have fun instead of being a cold barren wasteland like Indiana can be in the winter. It's also worth throwing out there that I am also fairly liberal so I'm not necessarily going to miss the current political climate, but that will inevitably change as it always does and then change again. For our specific circumstances, Kristin immigrating to the United States would also be more complicated and challenging than me immigrating to Canada (which is still a complete pain in the ass and is by no means easy). The most straightforward way for her to immigrate here without getting into all the specifics would be through NAFTA which currently has an unknown future. Practically speaking, there is simply more certainty in me moving there than her moving here at the given moment.
This leads me to the next major milestone that is on the horizon, but first a little backstory that will hopefully answer a few questions you may have and enable to rest of this post to make sense. When we got back from the hike, both of us returned to the workforce. I was able to return to my previous employer, a logistics firm called Clear Lane Freight Systems (which are absolutely wonderful people) and Kristin began working a vegetarian fast food restaurant (an oxymoron, I know), but is currently pursuing position that fits her education. Alright, now that you know, let's move on.
Since returning from the trail Kristin and I have made a concerted effort to see each other about once a month. She came here for American Thanksgiving (Canadians celebrate it in on American Columbus Day and yes, it is the same holiday and yes, they eat turkey, and yes, they celebrate the same historical event that's taken completely out of context), I went up to Barrie, ON for Christmas, she came here in January, and so on. In April, it will be my turn to go up to Canada where we will get to celebrate my birthday together on the 23rd. The 23rd will also be the day that we will get (wait for it) legally married! "But, Gummies and/or Michael," you may ask, "I thought the Save the Date you sent me or didn't send me because you are a heartless bastard said that the wedding was going to be on July 21st? I've already booked my plane ticket and hotel that you still have yet to reserve. Whatever will I do?" Let me explain, the formal wedding will still be on July 21st in Barrie, ON. "Oh, yay! Thank you, Gummies and/or Michael." You're welcome. However, to simplify the immigration process, we are planning on getting legally married about a month before I actually move to Canada. It will be the classic courthouse marriage just like Moocher and Nancy did in Breaking Away (if you don't get that reference then you have led an extremely sad existence).
The reason for this is to simplify the timeline of moving to Canada, getting married, getting a work permit, and eventually becoming a permanent resident. Since I know many of you have been asking, I'll try to explain in mildly simple terms the process to become a fully legal resident of Canada. First of all, it's complicated. There have been other routes that I have tried (and failed) to make work so for now I'm just sticking with describing the path that I am currently on. Once we are legally married, Kristin can sponsor me as her spouse to become a permanent resident. Permanent residence essentially allows me to act as a citizen of Canada without being one. So it awards me the right to work and live in the country. After we submit the application, the current processing time to be granted residence is roughly a year. Without residence I am only legally able to spend up to six months at a time in Canada, but would not be allowed to work. However, if I apply for my Open Work Permit (essentially a general work visa) at the same time that I apply for residency and remain in Canada while the permit is being processed (about six weeks), I can receive the work permit prior to obtaining my permanent residency status. If that fails, then I can always rely on a student visa, but more on that later. It's worth noting that I could be horribly wrong about all of this! I really have no level of certainty. I've spent countless hours reading government and legal information regarding this stuff and to the best of my knowledge, this should work as planned. The most surefire way would be to hire an immigration lawyer, but unless any of you are willing to donate a few thousand dollars, I'm just going to go with my perceived understanding of the laws and regulations. And if you're thinking, "Gummies and/or Michael, why don't you just become a dual citizen!?" well, it's not that simple. I have to be a resident for about 5 years before I'd even be eligible for citizenship. Like I said, it's complicated, but still far less complicated and more certain than Kristin coming stateside.
Fast forward to May. Carb Day, to be specific. Kristin will arrive in Indy for our regularly scheduled visit, but this time I will be making to the back to Canada with her. In my car. And all my stuffs. Because I'm moving to Canada finally! But first, there's a very important piece of business to attend to in the form of 33 cars going around in rectangles (not circles, people, it's clearly a 2.5 mile rectangle) at 230 mph/370 kmh. Kristin will be joining my dad and I for her very first Indianapolis 500! For those of you that were too busy paying attention to the prices of birthday cake commodities in Malaysia while reading my most recent blog post about our mushy gushy love story, then you would have failed to recall that we officially became a thing on the day of the 500 last year. So to be able to share an event that has been such a big part of my life on our one year anniversary as a couple with Kristin will be incredibly special. And for those of you who are rolling their eyes, Kristin is legitimately excited about her first 500. I am a very lucky man (or boy, still have a hard time seeing myself as anything other than a child). Let's put it this way, Kristin was the one that spoke up and wanted to delay the date of our formal wedding in July so that we could go see the Indy Toronto race. True love.
After race day, the plan is to finally make the trip up to Canada where I will hopefully stay on a permanent basis assuming all of the above goes according to plan which it probably won't, but we'll cross that hurdle when and if it comes. Once there we'll apply for my residency and work permit. While waiting for those to be processed I'll be essentially unemployed, although I'm currently working on some employment possibilities with my current employer, but I'll refrain from talking about that until something is solidified.
In the meantime, probably sometime in late June, I've been scheming with my friend and former Lindsey Wilson College cycling teammate, Patrick about doing an 800 mi/1300 km bike trip from Windsor, ON which is across the river from Detroit (remember, I have to remain in Canada while my work permit is being processed) to Quebec City, QC in a week. If you do the math, you'll figure it's about 100 mi/160 km a day, which is a lot, even for two former collegiate cyclists (who have not been riding at all for quite some time and are horribly out of shape). In all my years of riding and racing, bicycle touring is something that I've never done or even had the chance to do. So much of my time on the bike has been devoted to racing that I was never able to devote the time and training to do something like this, even though my dad's entire cycling career was based on long distance cycling and touring. So both Pat and I are really stoked about this challenge because for both of us it has been so long since we've been able to use the sport for recreation instead of competition. It will still be hard as fuck; I've never done more than one day of 100 mi/160 km at a time, but it will be a completely new kind of challenge with a totally different pace and vibe to that of racing.
Something that I have been dreaming of for a few years now is learning to sail. There's something about being able to harness the power and ferocity of the weather and use it to propel you across hostile an otherwise environment like the ocean that lights a fire within me. I should mention that I have never step foot on a sailboat let alone piloting anything other than a canoe or kayak. But the plan is to start small and begin to take sailing lessons this summer beginning with small dinghies where I can begin to learn the basics of sailing and hopefully lay the foundation for some even bigger dreams that I have that I'll talk about in Part 2.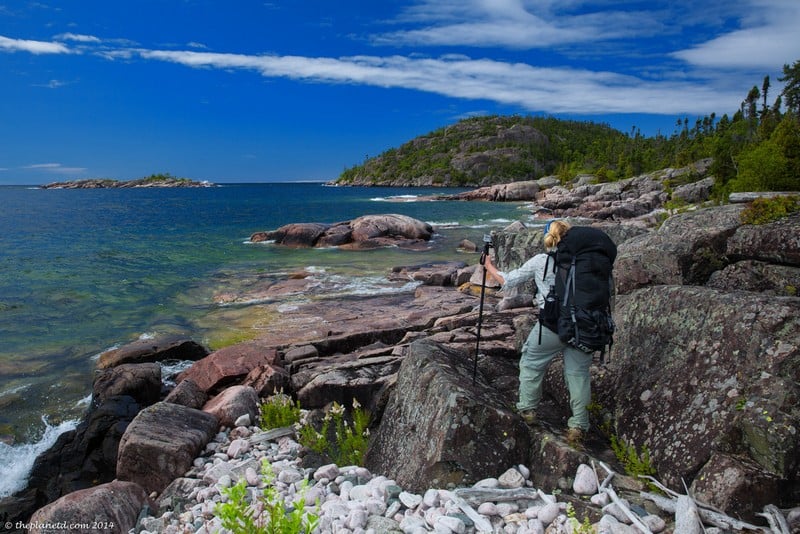 Around this time Kristin and I will be preparing for our wedding day which will be held on July 21. The ceremony will be Springwater Park in Barrie which is a beautiful provincial park near her home and the reception will be at an awesome local brewery called Redline. For our honeymoon we're going back to how we first met and hitting the trails for a week. We're going to go on a week long backpacking trip on the Coastal Trail in Pukaskwa National Park along the northeast shore of Lake Superior. It'll be the first time that we have gone backpacking since finishing the PCT in September of 2017. So naturally, we are super pumped to be filthy dirt bag vagabonds again.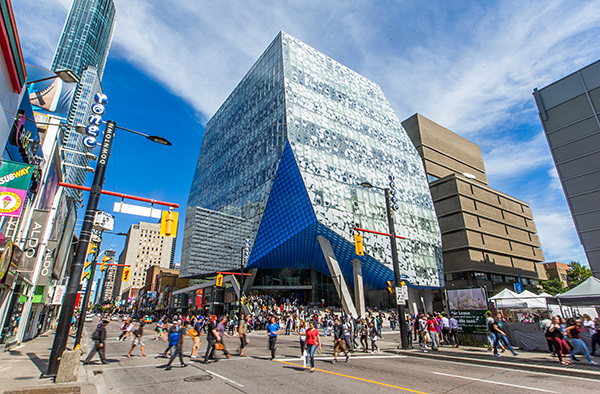 Finally, in the fall, I am hoping to return to school to get my master's degree in urban planning. On the trail I had the opportunity to really think about what I wanted my career to look like; to understand what I really valued and fascinated me (absurdly cliché, I know). I have always been interested in design and architecture, but the math element has always harbored me. Like, I'm just complete shit at math, at least in a school setting. I have also been a planner, though, as well as a dreamer. I like big ideas as opposed to the details of how to actually do something. Despite my love for the outdoors and the wilderness, I really do love the urban world. I like being in the city; I like the sense of progress and innovation. Sustainability, efficiency, culture. All of these subjects capture my imagination making planning a perfect career for me.
As of now, I've applied to two schools and am currently waiting on hearing back from both of them regarding admission. I have applied Ryerson University in Toronto which is my preferred choice and also to Dalhousie University in Halifax, Nova Scotia. Once I (hopefully) get accepted to one or both of these schools, Kristin and I can begin figuring out where we're going to live on a more permanent basis. Toronto would be ideal in terms of ease of use. Barrie is only an hour north so we'd be close to her parents, as well as (relatively) close to Indianapolis, and we would have a place to stay until we can get our own apartment while we're searching for work. Additionally, Ryerson's program is more attractive for me personally. Halifax would be totally bad ass, though; I've heard nothing but good things about the Maritime Provinces. The town would be awesome, we'd have the Atlantic ocean (which I could sail on in the summers, although Lake Ontario would still suffice), and Dal's program fits within what I'd like to do with my career.
So lots going on, lots to plan, and lots to think about. In Part 2, I'll talk about my/our long term plans and dreams (because apparently I'm long winded and spent 2500 words talking about the next six months without even touching the next few years so consider it a bonus post).